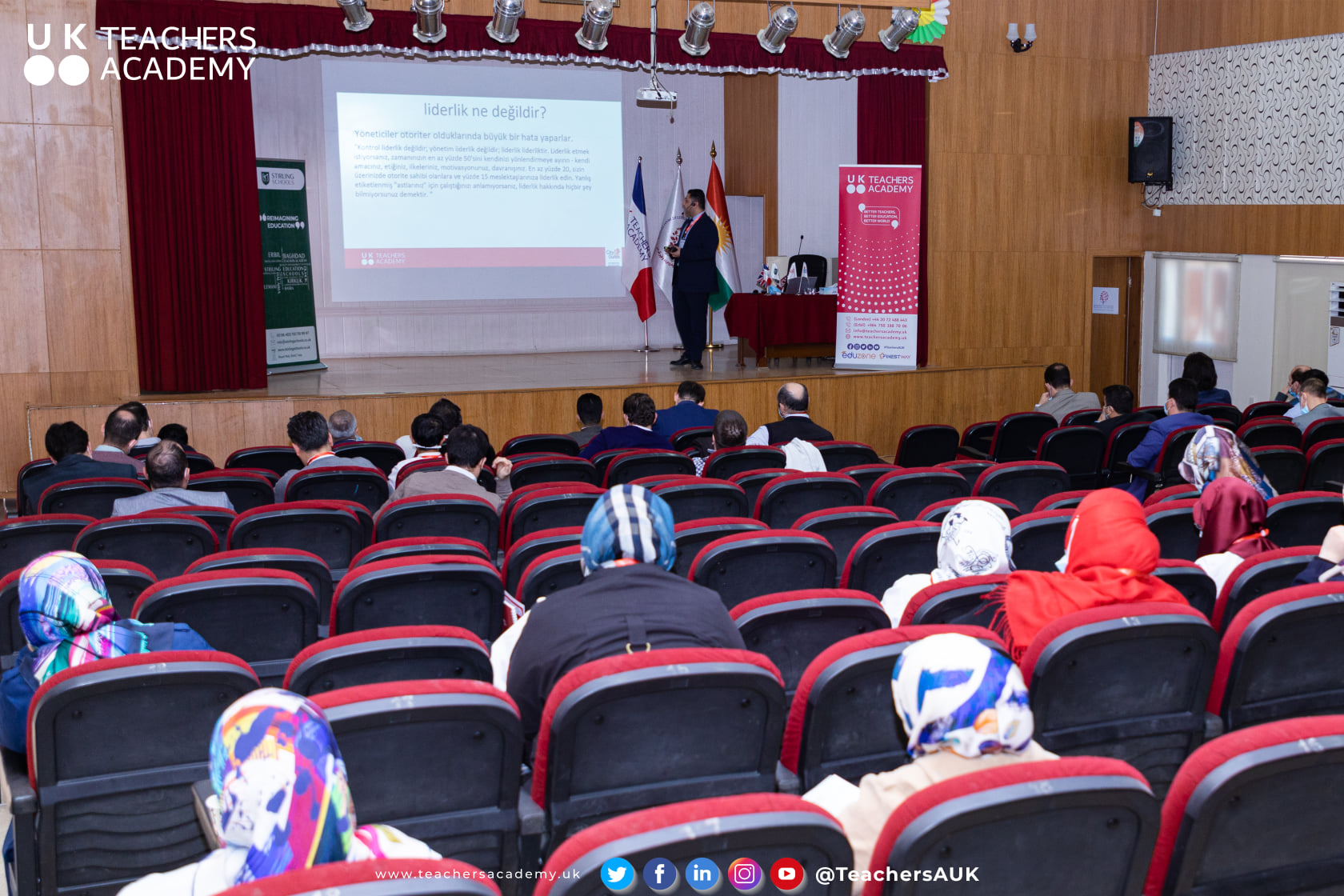 UK Teachers Academy delivered a 10-hour training entitled "Fundamentals of Educational Leadership" for Ishik & Nilufer Schools Ronaki Hawler Education Company, Erbil
on FEB 15-17, 2021.

Managing schools require a great deal of leadership skills and professional practices.

This introductory course aims to help aspiring school leaders explore expertise on challenges, strategies, and triumphs of troubleshooting, guiding, and inspiring an entire school community.
For experienced school leaders, the course provides a chance to refresh understanding and practices of educational management.

The course aims to support educational leaders by offering fundamental tools and strategies along with effective approaches that improve school communities.

The 10-hour course was delivered in 6 modules:
1- Fundamentals of Leadership and Motivating Others
2- Dealing with Difficult People
3- Effective Decision Making
4- Planning and Getting Organized in Management
5- Time Management
6- Protocol Rules

The training received very positive feedback and Ronaki Hawler Education Company stated that their partnership with UKTA for professional development shall increasingly continue.

Better Teachers,
Better Education,
Better World.